Counselor's Corner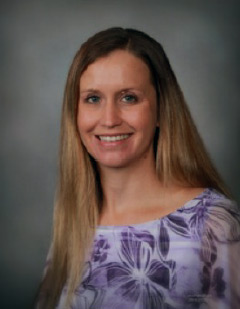 I am Michelle Deeg-Davis, and this is my fourth year as the School Counselor for Newport Middle School. I am excited for the opportunity to support this community of middle school learners! I am currently a student at Oregon State University studying for a PhD in Counselor Education and Supervision. I graduated from Idaho State University with a Master's Degree in School Counseling in 2009, and while I was there I also completed all coursework for Mental Health Counseling. I am certified by the Oregon Department of Education as a School Counselor, and I am a National Certified Counselor (NCC).
I have a special interest in working with children who have experienced trauma and need support in building resiliency to overcome difficult experiences. I have received certification as an Advanced Certified Trauma Practitioner through the National Institute for Trauma and Loss in Children. I am also a Certified Trainer for Starr Commonwealth, to educate others on how to support children to move from victim to survivor. This is my eighth year of working as a School Counselor and I have seven years of experience working in Community Mental Health.
In my spare time, I love spending time with my three children, my husband, and our pets. We have a dog, a cat, a frog named Arlo, and a bearded dragon. We love to travel, see new places, and I love to read!
---
Newport Middle School Counseling Program
Vision Statement:
The vision of Newport Middle School Counseling Program is our students are life-long learners through having a growth mindset. Able to set both personal and professional goals and have the skill set to meet those challenges. Becoming independent, resilient, and productive citizens in a global society.
Mission Statement:
The mission of Newport Middle School Counseling Program is to provide comprehensive support for the social, emotional, academic and future forward (college and career development) needs of ALL students. This support embraces the belief that all students have dignity and worth. To be preventative when possible to build skills for student success, and to be responsive when necessary to the developmental and situational concerns as they arise. Partnering with parents, staff and community members to support students in developing into lifelong learners and productive members of society.
Links